About us
We invite you to enjoy the panoramic views of the Russian River Valley while sipping our critically acclaimed wines – Pinot Noirs, Zinfandels, Petite Sirah, Cabernet Sauvignons, Chardonnays and Bordeaux varietal blends.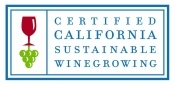 Mailing List
Stay up-to-date on everything Matrix. Send us your email address to receive our special offers, promotions, and invitations. We promise not to share your info with anyone. Email info@matrixwinery.com.
Visit us
Visit our tasting room today to try our award-winning wines.
3291 Westside Rd Healdsburg, CA 95448
Our Hours
Open daily for wine tasting.
11:00 am - 5:00 pm